Here I'm going to write about 5 ways that you can make your skin lighter! These are my top 5 tips about how to make your skin lighter!
1. Lemons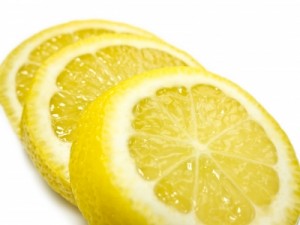 Lemons are great, they taste good with food, they can even work as a home remedy for cleaning and they are also a good for a lighter completion! Squeeze the lemon juice into a bowl and sieve it so that all the seeds and big chunks aren't included. Then get some cotton wool and gently massage it onto your face. Leave it for about 15-20 minutes and when wash your face with water. Make sure that you do this after your normal cleaning routine. It will help clear up your face and help to make it look lighter at the same time. When you've finished, make sure that you use moisturizer to keep your skin nice and soft!
2. Sunscreen
Protect yourself from the sun with sunscreen. Make sure you buy a high UPF like 15-20 and apply it before you go outside. Also ensure that you use it on cloudy and overcast days because the UV rays still come into contact with your skin. There are many types of sunscreen available and the cheap alternatives are often not as good. Get a good brand and one that also moisturizes your skin at the same time to ensure that your skin looks lighter and feels softer all at the same time!
3. Stay out of the sun!
This one is simple, but it needs to be said. One of the main reasons for darker skin is that you come into contact with the sun! Wear long clothes to cover yourself up, wear a hat to cover your face and if possible wear something to cover your neck as well. OK, it's not a very sexy look in the summer, but if you're after lighter skin then you have to make a few sacrifices! Also ensure that you follow my second tip about sunscreen!
4. Exfoliate
Always make sure that you scrub tanned and freckled skin with a good quality exfoliator. Most home remedies for lightening are nothing more than simple exfoliating treatments. Retinol products are particularly good but you need to be very careful that you don't use too many exfoliating treatments otherwise you can develop sensitive skin.
5. Moisturize
Dry skin can actually increase melanin production and melanin is the chemical the gives color to your skin. Once your skin becomes dry it can also develop a reddish color which also isn't good. So if you do want to make your complexion appear lighter, then you need to moisturize regularly. On top of this this you can also use a lightening lotion that is also beneficial, but make sure that you don't buy bleach. Bleach isn't available in most western countries, but some people have resorted to buying it online or when they go abroad, this is definitely not good for you and should be avoided at all costs.
Tags: home remedies, lighter, skin